Filling Carol Vorderman's shoes on TV's long-running Countdown would always be a big challenge, but for one Oxford graduate maths enthusiast, it proved to be a surprisingly natural, if unplanned, fit.
Rachel Riley had always been good with numbers from a young age, and after gaining a Master's degree in maths from the prestigious Oxford University, in 2009 she took her first steps onto the sound stage at Channel 4 to become a household name.
In September 2023, Morson hosted its inaugural STEM Changemakers Summit at the Morson Maker Space at the University of Salford. A keynote speaker at the event, Rachel sat down with PathFinders to discuss the story of her life, her career, her aspirations for the future, how she's using her platform on Channel 4's long-running daytime game show to inspire and encourage girls into STEM, and much more.
Talk to us about your education and early life.
"I was good at school. I was good at maths from an early age, and I think the positive reinforcement encouraged me to do more maths and the more maths I did the better I got at it and the faster I succeeded. I went from school to doing maths, further maths and physics at A-level, then I got into Oxford University, having never met anyone who went to Oxford before. I studied maths and then studied for a Master's for four years before getting my very strange job in television. 
In the summer of 2008, I just finished doing the Master's and I was looking into what I was going to do with my life. After that, I was applying for grad jobs all over the place, I was looking into doing a Master's in concrete, and one of the random things I saw was an advert for Countdown to do the numbers game. I'd watched Countdown since I was a little kid, I had never been near a television studio but instead of the pages and reams of detail 'when have you worked in a team and all sorts for normal jobs' [usual job application process] Countdown wanted 50 words and a photo. I applied expecting never to hear back from them, they had 3,000 applications and interviewed 100 of us and took 6 of us up to the Leeds studio for a screen test. I got the job and I've been doing it for 15 years now.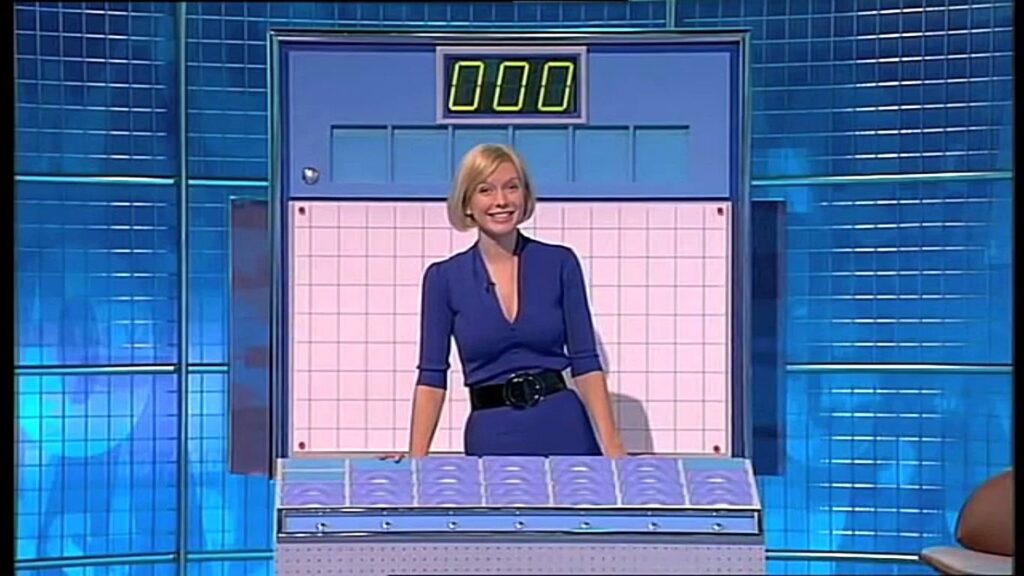 Did you ever experience any discrimination as a woman in the world of STEM?
I was fortunate growing up that I never witnessed or came across the idea that girls and boys were different, one was better or worse than the other in maths and I think that really benefitted me not to have that idea implanted. I know now when trying to encourage girls and doing work with them in STEM that actually this idea gets implanted from the age of 6. And this has negative effects. I'm lucky that I never encountered that, I was at an all-girls school, I had a feminist, brilliant headmistress, and it wasn't till I got to university and some boys had the idea they were better than girls. And it really confused me where they got this from as it's something I'd never experienced in my life.
At Oxford, there were six of us studying maths. I was the only girl but the boys on the course didn't treat me any differently, there was always one boy who would always make the tea when we did work together. And I think it's more internal pressure that I put on myself I didn't think I was good enough. I thought when I got the Oxford admission letter that it was wrong, and I remember crying before going back for my second term, with my first exams with some of the stuff I had done, because it was just so alien and so difficult. And then I actually got a prize on it and I think that's probably more of a female trait, we don't necessarily believe in ourselves, whereas a lot of the boys would give all the bravado say how brilliant they were and then not do as well. So that's one thing I learned pretty quickly. But I'm really fortunate that with the group of people around me, there didn't feel like any discrimination. And even though the girls were the minority, we obviously held our own, because we got there on our abilities.
Unfortunately, research shows that for a lot of young people, the girls, they can be put off from doing maths and science because they are told from a young age it's not for them. The amount of times I've been told I'm not good at maths 'I've got a creative brain' 'I don't have a maths brain'. I think it's time we just rubbish this notion that there's something such as a maths brain, that doesn't exist, anyone who finds the right way to approach a problem can do maths, they can get better if they want to and I think the stereotypes that science is for men and women prefer helping people, I think they need to be ditched, they need to be seen for what they are, and I think with a lot of reframing the way we change language, they way we pitch things. I think we can encourage more women and more girls into subjects they would really enjoy if they knew they could be suited for it and that there are fulfilling and profitable jobs.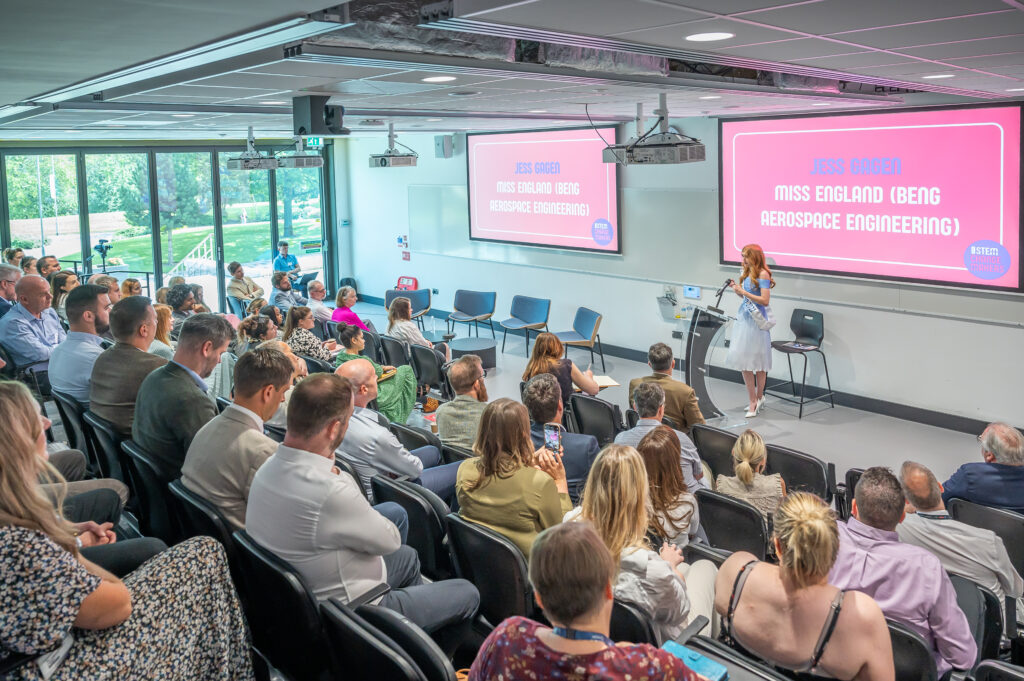 What is it about STEM, particularly maths, that excites you?
I'm of the view that there are two types of mathematicians, there are people who like pure maths and people who like applied maths. The pure mathematicians love the beauty of an equation they love the patterns in numbers they admire and adore and wonder at patterns and all kinds of things. I'm an applied mathematician, I love getting into the meat of a puzzle and getting the answer, that's the satisfaction I draw from maths and from science. There's nothing better, for me, than getting a puzzle, finding it really difficult and then solving it and getting the answer out. That's my satisfaction in maths and it's different from the wonders and beauty of things.   
Talk to us about your career on Countdown.
Quite often on Countdown I can tell it's going to be a different one before I've started. But people ask me, how do you see the numbers? I do have a way of seeing it on Countdown that it's like a jigsaw puzzle, and instead of working with base 10, I work with base 25 because with we have 25-100 as the big tiles. And I know what you must times the big numbers by to get close. And then the bits that you add on or take away to get the target are like the nubs or the holes in the jigsaw puzzle. And I just know what they are.
When I was applying for my job I got the Countdown puzzle books, I had a graduate job in the meantime I was only there about a month, but I bought these puzzle books so when I was commuting, I'd go up and down and you'd spot the patterns and spot how to solve certain things. I kind of did immersion therapy by playing the Countdown theme over and over while I was doing the puzzles because otherwise your brain kind of gets nerfed and even when the comedians come on and do 8 Out of 10 Cats now they get terrified when the clock comes on. I used to practice all of the time but now it's just like riding a bike, and even having babies and being sleep deprived and being ill I can still do the numbers game, it's just brain training it's just what I can sort of do.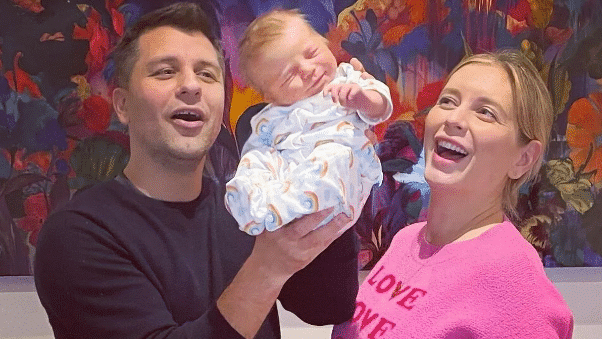 What would you like to see your two small children grow up to be?
I want two bring up my two little girls so that they can do absolutely anything they want to do, I don't want them to have a notion that things are for girls or for boys. If they enjoy it they can go and do it. When I was a girl I played football, my three-year-old likes dancing so she's following her father's footsteps. But whatever she's open to I hope she has the opportunity to try, she doesn't have any notion it's not for girls, it's just for boys anything along those lines. That is banned in my house. It would be nice if she followed in my footsteps, she likes numbers so far which is a good thing, but careers are a long way off because they're only one and three."
Find out more about the Morson Changemakers STEM Summit here, and visit our PathFinders hub for more inspirational stories.