Quicker, smarter, more cost effective talent decisions.
VENCURO | THE TALENT TECHNOLOGY
Vencuro gives you full visibility and control over your end-to-end recruitment process.
Built by recruiters, for recruiters, Vencuro combines business intelligence with a deep learning and understanding of recruitment to streamline and automate end-to-end processes and tackle labour intensive needs and tasks.
Vencuro underpins the entire recruitment process, providing full visibility and complete control of candidate attraction, hiring and retention. It also delivers competitive advantage by enabling users to capture, manage and analyse large volumes of data in real time. 
Vencuro currently has thousands of live users worldwide, including Morson Group staff, contractors and clients such as Encirc, J.Murphy & Sons Limited, Manchester Airport Group and Costain.
clients onboard including Encirc, J.Murphy & Sons, Manchester Airport Group and Costain
all modules accessed via single sign on (SSO)
EASY INTEGRATION WITH SYSTEMS SUCH AS SAP, WORKDAY & ORACLE VIA API KEY
Four modules to make recruitment smarter, more efficient and trackable
Our single sign on system comprises four stand-alone and intrinsically linked modules: Vencuro Dashboard, Vencuro Time, Vencuro Comply and Vencuro Talent.
You can choose to use all or just one module, the choice is yours. Each can be individually tailored to customers' wants and needs, for example, to only display data that is most pertinent such as ROI, KPIs and time to hire.
VENCURO TALENT
Seamlessly manage the end-to-end recruitment process
Monitor the approval of requisitions, giving you control over costs as jobs are added to the system
Suppliers can access a secure area of the system to upload CVs
Clients are able to assign attributes to candidates. This allows users to search for candidates with specific key skills
VENCURO COMPLY
Digital employee onboarding portal. Handle all aspects of your candidate lifecycle in one auditable dashboard
Gather contractor information before they start on assignment and manage compliance obligations easily and simply
Create an onboarding workflow specific to your business
Real-time reporting and audit functions
Reminders for expired documents
VENCURO TIME
Real-time visibility of your contractors
C

apture hours worked against live assignments and preapproved rates, providing accuracy and eliminating errors
Keep track of who and what you're approving, and query time submitted
Everything is time-stamped which allows the process to be completely auditable
VENCURO DASHBOARD
Contract performance data in real-time, including spend, headcount, time to hire, KPI attainment and much more
Dashboards are built bespoke to client specification displaying a detailed visual representation of the data they want to see
"From a practical perspective, the functionality, graphical interface and ease of access means the dashboard is very intuitive to navigate.
Having the reported data aligned to agreed service levels helps us better manage our contract strategically and encourages both our companies to explore new ways of making continuous improvements throughout our business processes and operations."
TINA YU, SENIOR BUYER, MANCHESTER AIRPORT GROUP
Access to more data than ever before.
Vencuro overcomes industry pain points, aligns with individual needs and enables innovation from a single, joined-up platform. 
The modules give our customers access to more data than ever before, which enables hiring managers to make better, more informed decisions and take back control of the recruitment process to ultimately deliver financial and operational gains. Vencuro's tailored online dashboards significantly improve performance reporting capabilities and provide users with the ability to clearly analyse the direct and indirect savings of a managed service. It's effortless to use and gives access to business-critical information at the touch of a button.
FULLY DIGITAL, AUDITABLE PROCESSES
INTEGRATION WITH POPULAR SYSTEMS I.E. ORACLE, SAP, WORKDAY
INSIGHTS & CASE STUDIES
Educate, inform, inspire
We are thrilled to announce that Morson has been named a double winner in this year's APSCo Awards...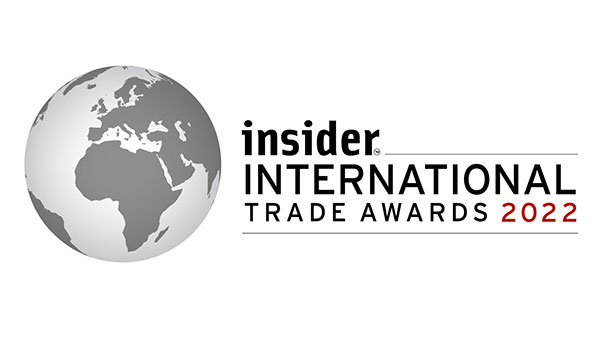 This prestigious award will celebrate the company that has made the most impressive debut in a new market this year. They are looking for companies that have spread their wings and made their presence felt in a new territory. We are excited to announce that we have...
read more
WE'RE HERE FOR YOU
We love to talk tech.
Let's talk tech together.
Our suite of technology solutions has been designed to address our client's specific challenges. Find out how our tech solutions can support your business by getting in touch.