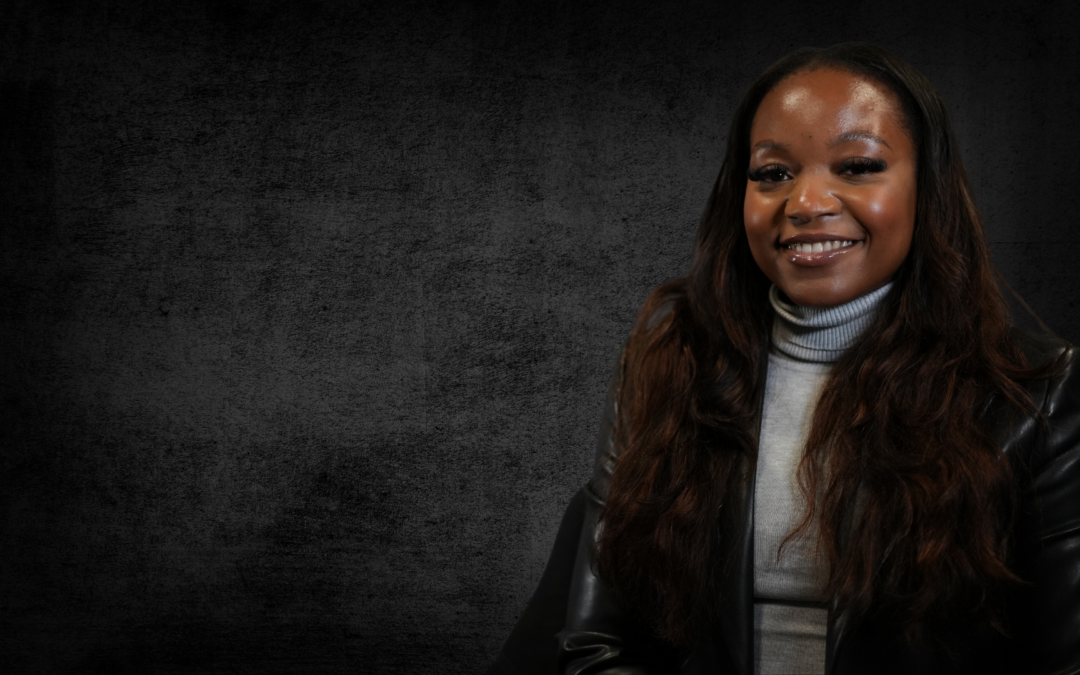 Every year, the month of October in the UK is dedicated to recognizing and celebrating Black History. It's a time to reflect on the remarkable achievements and contributions of Black individuals throughout history.
In honour of Black History Month, we had the privilege of sitting down with Joyce Teifouet, a trainee solicitor at Morson Group, to discuss her background, her inspirations, and her perspective on the importance of this commemorative month.
A multicultural journey
Joyce's journey is a unique blend of Cameroonian and French influences. She spent her early years in Cameroon, a country known for its cultural diversity. In Cameroon, communities are deeply rooted in various tribes, and Joyce proudly belongs to the Bamileke tribe. The Bamileke people are celebrated for their entrepreneurial spirit, tenacity, and courage. These qualities have left an indelible mark on Joyce's character, making her ambitious and determined in her pursuits.
Joyce's multicultural background also includes her proficiency in the French language. Growing up in a household where French was spoken, she has been able to maintain her French-speaking abilities, a skill that enriches her life and professional opportunities.
Inspirational figures
When asked about figures who inspire her, Joyce instantly thinks of Virgil Abloh. Virgil was a groundbreaking figure in the fashion industry, serving as the first black creative director for Louis Vuitton and the CEO of Off-White. His achievements in the predominantly exclusive world of high fashion serve as a testament to what's possible with determination and vision.
What stands out to Joyce is not only Virgil's accomplishments but also his desire to uplift others. He chose to share his knowledge by writing a book that imparts wisdom on how to start a fashion brand, especially for those with limited capital or industry knowledge. Joyce believes in the importance of opening doors for the generations that follow, and Virgil Abloh's legacy encapsulates this spirit.
Stephanie Boyce is another influential figure who has left a deep impression on Joyce. Stephanie made history as the first black female president of the Law Society. Her achievement in the legal field is a powerful example of breaking barriers and paving the way for underrepresented individuals. For someone like Joyce, who is pursuing a career in law, Stephanie's journey is a beacon of hope and a reminder that there's always a place for those who dare to pursue their dreams.
Black History Month: A time for celebration and action
For Joyce, Black History Month is a time to celebrate and honour the great leaders and figures of the past and present. It's an opportunity to recognize the activists and inspirational individuals who continue to make a difference in the world. But for her, celebration goes hand in hand with taking action.
Joyce actively participates in diversity and inclusion initiatives, including being a part of an Equality, Diversity, and Inclusion (ED&I) panel that focuses on progressing in the legal field as a diverse employee. She believes that no matter where you are in your career, you can have a positive impact on someone's life by sharing your experiences and insights.
"In life you always must open the door for others because there's always a generation that's coming after you. And that's what resonates with me and that's what I try to do in everything that I do in my life."

Joyce Teifouet, Trainee Solicitor at Morson Group
Educating and accountability
Joyce believes that education and accountability are key to creating a more inclusive and equitable society. She encourages people to take the time to learn about different cultures, histories, and why they matter. One practical way to achieve this is by engaging with colleagues and getting to know their backgrounds and experiences.
For organisations, Joyce emphasizes the importance of tracking and quantifying diversity and inclusion efforts. Data-driven insights can provide a clear picture of where gaps and issues exist. By publishing this data and outlining future plans, organisations can hold themselves accountable and work towards meaningful change.
"Capture that data, see where it aligns with policy, see where it doesn't. And I think to be accountable, publish that data and publish what you're proposing to do in the future, to change, to act. That is the only way to close gaps, to resolve issues and to play a part is to act. You can only do that if it's quantifiable."

Joyce Teifouet, Trainee Solicitor at Morson Group
Joyce's words reflect the essence of Black History Month. It's a time for celebration, education, and action. As we look back on the achievements of remarkable individuals like Virgil Abloh and Stephanie Boyce, we're reminded that progress is possible when we open doors for others and work together to create a more inclusive world. Black History Month is not just a time to reflect; it's a call to action, an opportunity to make a positive impact on the lives of those who follow in our footsteps.
At Morson we're placing inclusion at the heart of the conversation. True ED&I has real impact, not just on the lives of people from all walks of life, but in creating stronger cultures and broader empathy in workplaces across the country.
We understand the complexities and opportunities of widening participation and take our commitment to this very seriously. Our ED&I consultancy services are designed to help clients attract diverse talent into their organisation, improve/create inclusive cultures and help identify barriers to inclusion in the recruitment process.