Sian Whittaker joined EC Harris in 1999, prior to its merger with design and consultancy giant, Arcadis, in 2011. Having undertaken accountancy qualifications in her early years in business, Sian has since worked across several roles within Arcadis, and is now a senior leader and director. In this blog for our Women in Leadership campaign and as a Morson client, she shares her best advice for people wanting to progress in their careers; what we can all learn from one another; why equality must go beyond gender and how letting children make their own mistakes is the best thing we can do for them.
"There's no 'typical day' in my role; every day is different and many days I'll be asked to do something I've never done before. But primarily, I focus on making sure that people want to come to work, that they're able to work on projects which can make a lasting difference in society, that they are safe while they're with us and are safe when they go home, too. I'm responsible for ensuring consistency in attitudes, values and culture across all our people – perm staff and contingent labour – so I spend a lot of time understanding what our employees think about, and what they're experiencing. This is very rewarding and helps me better determine how we can tailor our service for clients, ensuring they receive something different from our delivery compared to that of our competitors.
"I didn't take the typical route to this role that people might expect. I didn't go to university, I don't have a degree, and my accountancy qualification was undertaken while I was working here in a junior role. I've experienced big challenges to get to where I am now but am lucky to have always been surrounded by people who wanted to help and support me, so I focus on paying that back to our team. It's only when you're able to look back that you can say 'I've done really well before; I can do whatever is in front of me now'.
"A part of my role that many don't know about is how much time I spend listening. I'm not just a director in a highly technical role; I'm also a confidant, a friend, a sounding board, and I'm really proud of that. I am an official mentor for our internal team, and have coaching duties outside of the business, too. It's so important to invest your time in other people, because we all have something to learn. In my role as a mentor or coach I'm supposed to be the one sharing knowledge of guidance – and I make sure I do that to my best ability – but I'm also able to spot really insightful behaviour, tenacity and innovation, which I can learn from myself, but can also be channelled back into the business to help it grow.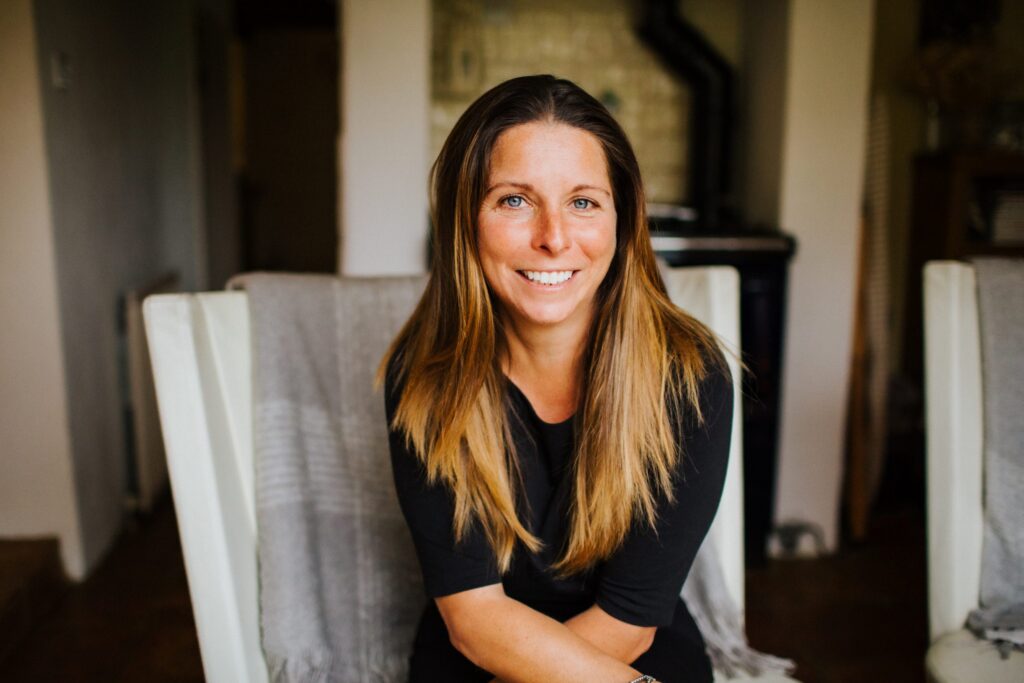 "It's always been a priority of mine to ensure we are welcoming placement year students from Manchester University into our team, which mentoring feeds into. The benefits of working with these eager young people are so invaluable – for us, but mainly for them. When I came into business, work experience wasn't a thing, and I had no idea where to start but I knew I wanted to do my very best. Someone spotted something in me and I was able to climb the ladder. Only by bringing young people – our future leaders – in at a young age will we spot what the next 10 or 15 years might look like. We embed them into everything, only ever asking them to do tasks we'd be happy to do at director level, and we see so many stay on with us for the long term. They teach us what we need to know about how young people think today, and we're able to add some serious talent to our ranks.
"Lots of students who join us will ask for my key pieces of advice to do well – how they can thrive, impress and forge a long-lasting career. I start with asking them what it is they enjoy doing and if they'd like to make this part of their job role. If they do, we look at the stepping stones we can put in place to adapt their existing role around that, as soon as possible, so they begin gaining experience straight away rather than having to wait for a promotion.
"Then I tell them to get rid of any timeframes they might have in mind for their life and certain milestones. Everyone seems to want to do something by a certain point and if they don't achieve it when they think they should, they beat themselves up about it. I say if you want to get somewhere, whatever route you take, we will get there together, but only when it's meant to be.
"I advise them to remain authentic and true to themselves. Not everyone has the support in their role that I've been lucky to have but you're more likely to get it if you're always honest about who you are, what you want to achieve and how you intend to get there. This doesn't have to come across as arrogant – stay grounded and real. It'll help you get to where you want to be.
"Equally, everyone should analyse the difference between their own perceived weaknesses, and the perceptions of those around them. People are their own worst enemy and often think they're terrible at things that other people think they are brilliant at. Understanding how other people look at you helps develop your strengths, means you can learn more about yourself and instils great self-belief.
"I am also a big believer in failure. You have to get things wrong to get things right. That's one of the most important messages we can tell our children – it's okay to make mistakes, and it's okay to find your own solution when you do – we'll be there to catch them when or if they fall. I've always felt in a safe place to make mistakes; Arcadis provide a comfort zone for learning and making those errors in your role, you're supported to use your decision making skills to forge a path out of it, and resolve the situation.
"That, to me, is an essential part of leadership – being so approachable in your nature that people can tell you the good, the bad and the ugly. Listening to people, showing you have time for them – irrelevant of what's going on in your own world – is one of the best gifts you can give. But you must be conscious in your listening; pay attention, listen to what's not being said as much as what is. You should never act on your first or second thought or response to what someone is saying; think about what is it they need from you before you react. Because your reaction is what builds up the trust that person clearly is reaching out for.
"In a previous life, there were occasions when in meetings, I was trying to speak up and people would physically stand in front of me so I couldn't be heard, or so they could get their point across first. It took time for me to build up the courage to speak to someone about what was happening, and I was coached to react differently. Someone listened to my challenge and taught me how to create a different outcome, but it was those coaching sessions which encouraged me to think I could eventually become a leader within this business.
"Everyone has a right to be in the role they want to be and at Arcadis we are good at promoting that. It doesn't matter who you are or where you're from – if you have the technical competency, and are willing to work hard, you can achieve anything. And yes, we work in a predominately male sector but as a business we have made great advancements in our gender balance and inclusion agenda. Our senior leadership team is now a 50/50 split between males and females. And women aren't in their roles because they're women; it's because they're fantastic at what they do.
"And that's a great position to be in but, of course, complete diversity across the board is a much better achievement to head towards. We must strive for diversity in ability, race, sexuality and more if we want our business to be representative of the world we live in, and if we want the best talent in the industry. And Morson, as our talent partner, has become key in this process. Their own ED&I ambitions match our own, and they can envisage with us how a diverse scope of talent today will help us create a more resilient business in the future. But that also requires working with all the people who influence young people now, ensuring they share our message that you can be whatever you want to be.
"If I could achieve one thing moving forwards, it would be to become the person that other people look to and think 'if she can do it, I can too'. Because there is nothing more rewarding than spotting the potential in someone when they've come to you for leadership and then, years down the line, knowing they've achieved their ambitions and are now in a position of leadership themselves."