​"When we went to see the careers lady, we literally were given a handful of potential careers that we could consider. None of those were what were deemed as male orientated careers. They were all focused around becoming a nurse, becoming a teacher. The options of becoming a mechanic, becoming an engineer, and getting into something a bit more industrial just, just weren't there for us."
Becky Veal is Associate Director for Engineering Delivery at Morson Projects. Despite aspiring to be a teacher, Becky initially felt the call of computer science, but when that avenue was closed to her she found herself working within engineering recruitment, starting a successful, if unexpected, career in the industry. As part of our PathFinders series, spoke to Becky about her career journey.

Watch her video interview below:
What did you want to be when you were younger and what did you study at school?
When I was younger, I really wanted to be a teacher. I used to really enjoy bossing my brother around! I did my GCSEs, and I did my A-levels in English literature, computer science and history. I was fortunate enough to be one of the first people that got enrolled on computer science, and I thought, this is fantastic. I'm going to be able to have a fantastic career learning all about computers. And this is my career path for being a computer programmer. Unfortunately for me, the lady that taught the A-level broke her leg and we were left without a teacher. And so the grades that I anticipated to get, unfortunately, didn't happen for me. And the job offer that I had lined up post my A-level results as a result of that to become a trainee programmer didn't happen either. The opportunities in engineering weren't really promoted when I was younger. It was a career which really wasn't identified. I can remember going to my careers advice day through school and being told one of my options that would really suit me would be becoming a nurse. So engineering wasn't really a factor for a career for me.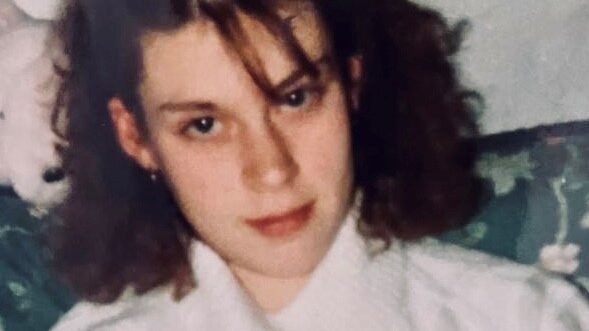 So how did you actually get into engineering?
I started my career in engineering as a technical administrator, working for a recruitment and engineering consultancy company based in Bath. They were an organisation that were heavily involved in the aerospace and defence industry, and I looked at design consultancy work and technical publications supporting clients like Leonardo Helicopters and GKN Aerospace. I was quickly propelled into the engineering industry. I went from being a technical administrator straight into a recruitment manager. Within the period of three months and quickly found myself traveling across to the Isle of Wight to go and visit GKN Aerospace to deliver a design and technical review meeting, which was a massive learning curve for me, but it gave me a great exposure to the engineering industry and decided that I really wanted to take the challenge and further my career within this industry.
I worked for an organization whereby we recruited for offload packages of work in our offices and quickly grew that team to over 200 people. As a result of that, I became a programmes director to support the packages of work and quickly evolved that around supporting a lot of client reviews, developing new business then decided that it was really time for a new challenge.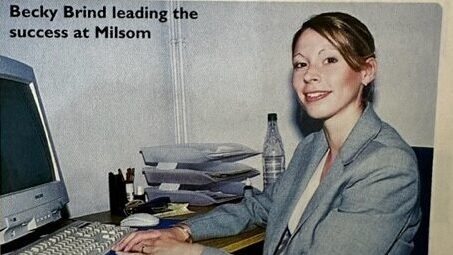 Talk to us about that next challenge, setting up your own company
I made the decision that I was going to collaborate with some other professionals in the industry, and we decided that we were going to start up our own recruitment and consultancy business. That was a fantastic experience for me, gave me experience in terms of setting up a new business from scratch, looking at how we were going to market our business into the aerospace and defence industry and building up new clients from scratch. We grew that business successfully and fortunately Morson Projects decided that we would make a fantastic acquisition and I joined them in 2015 as a business unit manager supporting the aerospace and defence sector.
What does your role at Morson Projects entail?
I'm currently working with Leonardo Helicopters, supporting their engineering division and also the product support division as well. We currently have over 150 contractors and permanent members of staff working on that activity. I have been working with Leonardo for over 20 years now, so it's a really well-established client relationship that has been cherished and developed over the years. We have collaborative teams across the whole of Morson Projects that supports both engineering, design and stress activity. We are about to enter into a massive phase of becoming a prime supplier at Leonardo Helicopters within the engineering division.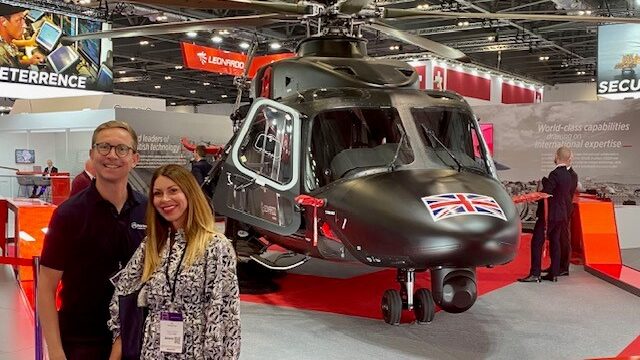 Who would you say has been your biggest mentor along the way?

I had a fantastic mentor, a gentleman called Richard Moore, who was a fantastic guy. He worked on Concorde in terms of doing all the loft designs, was very well respected within the engineering industry, and he was an inspiration to me, a fantastic mentor. He coached me through how to deliver to the client, how to communicate with the client, and how how to ensure that the chain of communication were well established to deliver successful packages of work. He was a fantastic mentor and somebody that I will always be thankful to for supporting me throughout my career.
What advice would you give to your younger self?
I think if I could revisit and tell my younger self, be confident in your decision-making processes, be passionate and don't be frightened to go for it. it's okay to press the reset button and start again.
If you feel that this is a path that you're not happy with. Revisit your thoughts and your career aspirations and find out what you're really passionate about and just go for it.
Another Morson Group engineer who has taken an unconventional path into the industry is James Baillie. He started off as a professional footballer, before leaning on his creative flair at school with design software to become a CAD technician with Waldeck. Hear his story here