Chloe Hughes is a Stress Engineer at Morson Projects. Having a long-standing enthusiasm for aviation nurtured by a love of sci-fi, Chloe has trodden an unconventional path to lead her to working in aerospace. For PathFinders, we spoke to her about her journey and the lessons she's learned along the way.
When I was at school, I didn't really know what I wanted to do. I wasn't really interested in many things. I knew I liked maths, and I loved problem-solving, so that was something that I really wanted to get into. I was lucky enough to come from a family of engineers, so I knew what an engineer was. However, I didn't get much influence from women in engineering, so I didn't really feel that it was something that I wanted to do at the time.
I left school at 16 and went to college. I decided to do a BTEC in electronic engineering and I loved that. I didn't get into university at that point, so I worked in a bank for six months, hated it, and went back to college, to do a HNC in electronic engineering.
I'm from the Isle of Man, so there's not much going on in terms of engineering and design and things like that. I knew that I had to try and get off the island to try and broaden my career choices. I went to university in London and did electronic engineering again, it was just kind of a continuation.
Even though I was very interested in aerospace, I just kind of had to keep going with what I already had. Well, that's what I thought, because I didn't really have anyone to tell me what I could do and what I couldn't do. I finished my degree. I couldn't really find a job in London. There wasn't much going on engineering-wise there, so I decided to study a masters in Sweden in robotics.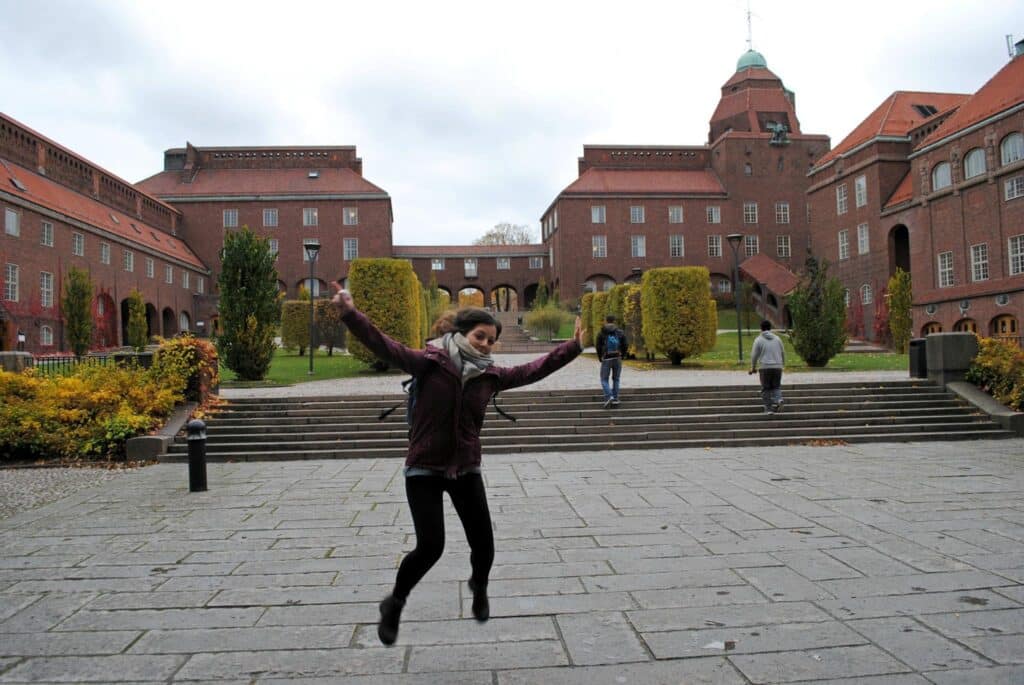 That was an amazing thing to do. If there's an opportunity for you to go abroad and study, definitely do it because it just opens your mind. It's amazing. I met so many amazing people. I really enjoyed robotics. I think it was really fun. It's the future. There's just so many different things, like with AI and the hardware, software like everything.
One of the modules I took in Sweden was A.I. Just seeing and understanding that A.I. is just maths, it's weird. You can really boil down decision-making to just probability, and it's just amazing that you can just take that little bit of maths and then put that into an algorithm, into a software program, write a script about it and you have something intelligent, basically, and making decisions.
Then, I did an Erasmus to Lisbon, Portugal, to do my master's thesis there in human-robot interaction, which was very interesting. After that came back to London, I was there still wasn't as many jobs as I wanted there. I did struggle and then the pandemic hit. I was still in hospitality at the time, so I was put on furlough at that point.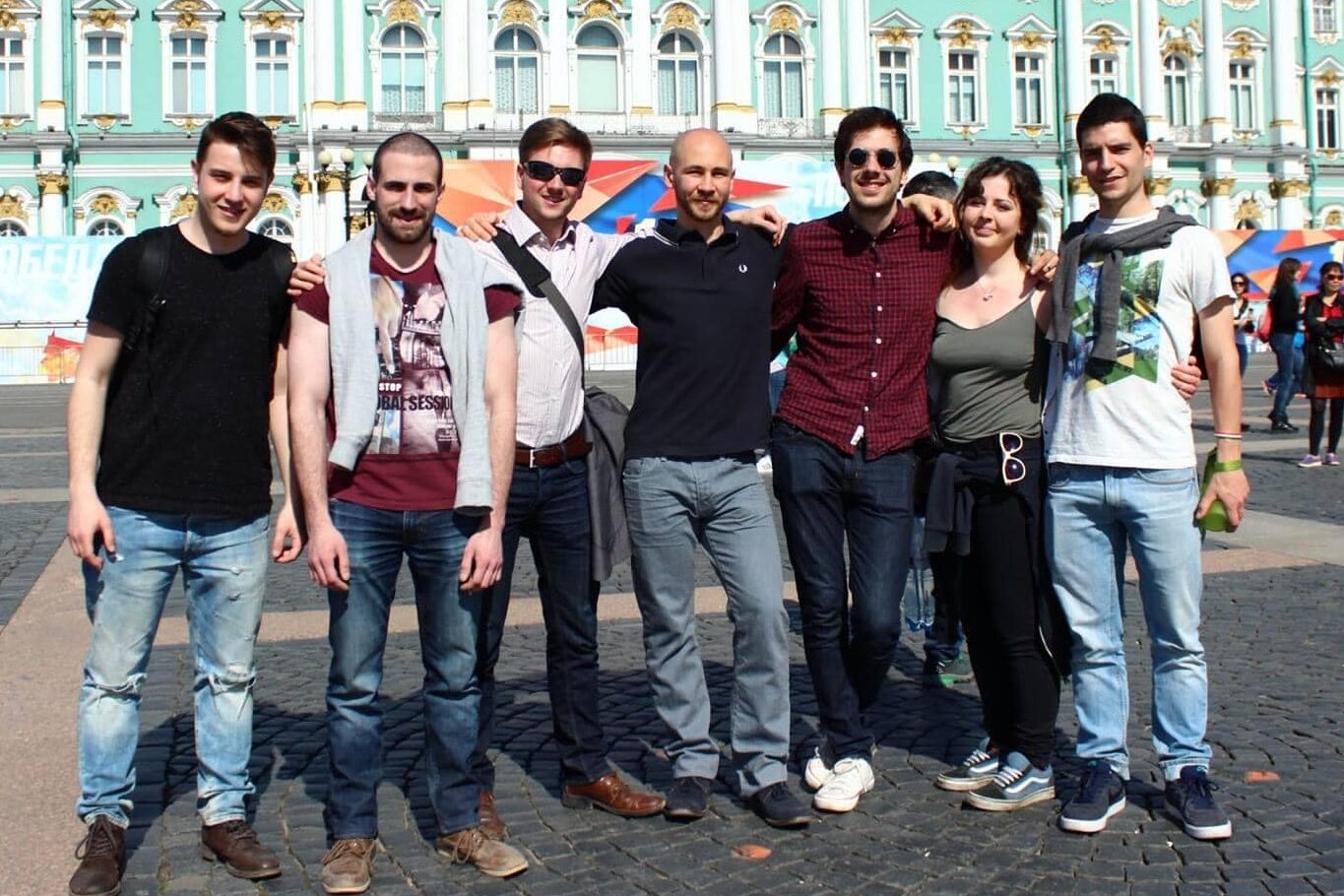 I took it to myself to be like, "what do I actually want to do?" And that was aerospace engineering. I always wanted to do that, and I didn't realise that I could. So that's when I decided, let's go back to university and do my master's in aerospace.
I've always been into sci fi. It's one of my favourite things. Watching different things when I was younger, like Red Dwarf, being on a ship. It's just always been really cool to me! Things that can fly, like, how can things fly? It seems so abstract, but it's real. Even if you get something up in the air, how is it going to stay there?
I met Maria Williamson. She was my mentor at the University of Salford on the Go Beyond scheme. She helped me with my interview skills as I'm rubbish at them and I think she saw some passion in me and thought it would be great to get me on the team at Morson Projects. So that's how I got into submarines and then getting into aerospace was more about the networking at Morson Projects.
I'm currently a stress engineer and I do a lot of analysis on different structures to be able to see if the forces and pressures that are exerted on an airplane, they'll be able to withstand that, so it won't fail in any way. I just it's amazing like to see how much work goes into it, putting my name on that as well, it's amazing.
Morson Projects has recently embarked on a STEM ambassador scheme, where engineers across the organisation are trained how to engage young people in local schools in STEM activities. Chloe is one such ambassador:
I've chosen to be a STEM ambassador because I feel that I didn't really have anyone there outside of my family to actually tell me the different things that engineers can do. I didn't really like school that much and I was much shyer when I was younger. Having someone take notice of me and say like, you know what? You can do something like this, I think would really like it would that would have been amazing to see a bit more of that I would love to be able to just inspire someone outside of like their family or the norms that they see every day. And especially young girls or people that don't know what they want to do in their lives, because it is such a fun thing and there's so many different things you can do.
It's not just aerospace or power or submarines. You could do product design. Everything is engineered. It's amazing for people with all different backgrounds, different diversities and different ideas of how things can be made… it's just the best thing in engineering!
Another Morson Group engineer who has taken an unconventional path into the industry is James Baillie. He started off as a professional footballer, before leaning on his creative flair at school with design software to become a CAD technician with Waldeck. Hear his story here