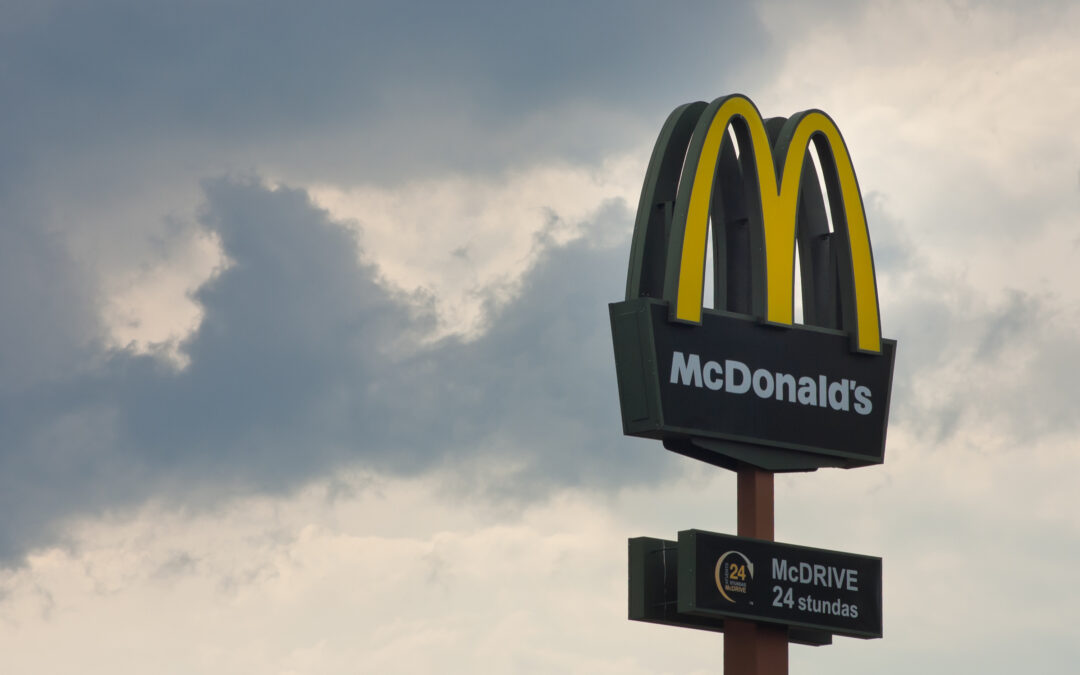 They've all been accused of creating a toxic workplace environment for their staff, and they're not the only ones. Almost 30% of employers have reported an increase in employee grievances over the last two years, according to a survey carried out by XpertHR. 
In an article published by Rolling Stone employees describe being afraid of Fallon's outbursts and erratic behaviour. With one stating that 'everybody walked on eggshells, especially showrunners'. Meanwhile three of Lizzo's dancers have filed a lawsuit against her and her dance captain Shirlene Quigley. And earlier this year the BBC reported a toxic workplace culture of sexual harassment, racism and bullying across McDonalds UK outlets. 
Jimmy Fallon has since apologised to his colleagues and said that he didn't intend to 'create that type of atmosphere for the show.' In an Instagram post, Lizzo has asserted that the allegations are false 'sensationalised stories'. She claims 'it's never my intention to make anyone feel uncomfortable'. While McDonald's said it had 'fallen short' and it 'deeply apologised'. In all three cases the alleged perpetrators seem to have been unaware of the environment they were creating and the culture they presided over. So, what can business owners learn from these allegations?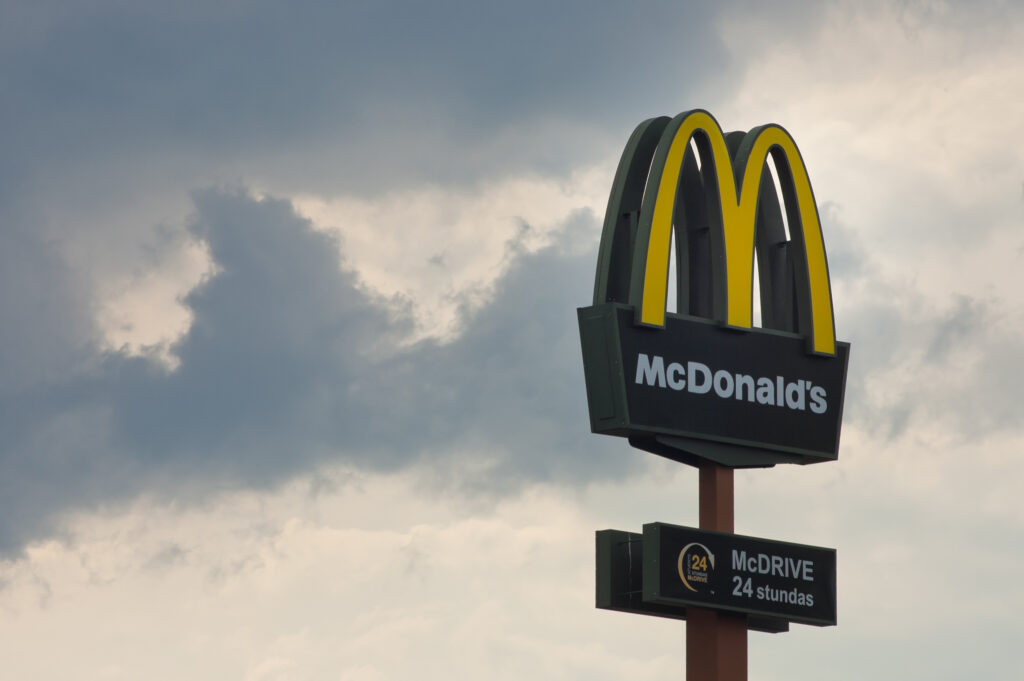 Complaints should be encouraged 
This may seem counterintuitive, but business leaders should want to hear their teams' complaints. Employees need to feel safe to raise their concerns and confident that they will be listened to. If your staff don't have an outlet to raise complaints in a constructive way, they will raise them elsewhere. Which can be damaging to your business's reputation and employer brand, as Jimmy Fallon, Lizzo and McDonalds have all learned. 
Employees at McDonalds reported that their complaints weren't taken seriously. One young female employee complained to her manager about the behaviour of a colleague but was told to 'ignore the man's behaviour and go back to work'. Several workers also said that when complaints were made about managers, they were moved from one McDonald's restaurant within the franchise to another. Nobody called out the behaviour or did anything to ensure that it didn't happen again. 
Encouraging complaints promotes open and honest communication. When employees feel heard, they are more likely to share their ideas, identify problems, and suggest solutions, which can lead to a more productive and innovative work environment. When employees feel comfortable raising concerns, issues can be addressed before they escalate into more significant challenges. Organisations that actively listen to and address employee concerns are often more attractive to top talent. In addition, employees are more likely to stay with a company where they feel concerns are addressed. 
You are lucky to have your team, not the other way around 
In all three cases staff report being made to feel that they were lucky to have their job, and therefore should be accepting of poor conditions and behaviour. As one Tonight Show employee put it 'It just always felt like, 'You should be grateful that you have a job, and you should be grateful that you have this position at this show''. At McDonalds many of the employees featured in the report were on zero hour contracts and felt as though they would risk losing shifts if they complained. Employees who feel this way are unlikely to stick around forever. And employers will discover that finding a replacement is more difficult and costly than they thought. 
The reality for employers is that every employee brings their own unique perspective to their role. Not to mention their understanding of your organisation, and the relationships they've built with colleagues, clients and customers. When an employee leaves, their colleagues inevitably ask themselves why, and consider whether they might be better off following. Similarly, clients who have a relationship with this employee may wonder if something is wrong. Then there are costs of advertising a role, interviewing, onboarding, and training a replacement. Even in the most competitive industries leaders need to remember that people are not parts of a machine. Employers who treat their staff like replaceable objects will soon discover what a toxic workplace means for them and are likely to struggle with retention, loyalty, and productivity. 
Walk the line between the personal and the professional 
We get it, your business is your baby, and you've put your heart and soul into it over the years. But for your team, this is their job, and they need to draw a line between their professional and personal lives. Which is something that Lizzo's dance captain, Shirlene Quigley allegedly struggled with. Dancers reported that Quigley spoke extensively about her religious views. Even going so far as pressuring dancers to participate in group Christian prayer, regardless of their own religious beliefs. Religion is a protected characteristic and employers must have an ED&I strategy in place that respects this, or risk allegations of discrimination and harassment. However, maintaining professional boundaries should extend to all aspects of your relationship with your team. Wait until morning to let your employees know about the great idea you had at 10pm. Your team will thank you for it.  
Similarly, if you suffer a setback recognise your emotional response to the situation, but don't allow it to impact the way you treat people. At the Tonight Show staff reported that Jimmy's moods often dictated the toxic workplace culture. Staff would relay whether it was a 'good Jimmy day' or a 'bad Jimmy day'. One employee stated 'You never knew which Jimmy we were going to get and when he was going to throw a hissy fit.' Emotional fluctuations can lead to inconsistent behaviour, which can be confusing and demoralizing for employees. Consistency in leadership behaviour is important for establishing trust and maintaining a stable work environment. It also sets the tone for the workplace culture. When employers display emotional outbursts or engage in unprofessional behaviour, it can encourage similar conduct among employees. Maintaining professional boundaries allows everyone to work together more successfully. 
Maintaining a healthy workplace culture
Creating and maintaining a healthy culture rather than a toxic workplace is an ongoing effort. It requires commitment from leadership and active participation from all employees. When employees feel valued, supported, and engaged, they are more able to do their best work. Valued employees remain loyal to the company and positively impact those around them. One of the most effective ways to bolster your workplace culture is through robust HR processes. Your HR team are intrinsic in creating safe reporting mechanisms for staff, ensuring performance management is fair and transparent, and helping your staff feel valued.  
At Morson we believe in the transformative power of HR. Our HR teams work as an extension of your business, either working hand in hand with your internal HR team or plugging in as your HR team. By working in true partnership, our benchmarks, tools, and experts help unlock your biggest HR challenges quickly, while supporting the development of your people, culture, and leadership. 
Want to transform HR into a powerful and strategic department? Talk to us.