Fit for Work app: AI-powered contractor safety
Fit for Work uses digital interfaces and AI technology to put the physical safety and mental well-being of contractor workers at the centre of digital interactions during their employment. The Morson Group first partnered with Fit for Work in 2019 to understand how they could ensure contractor safety, wherever they are and whenever they're working.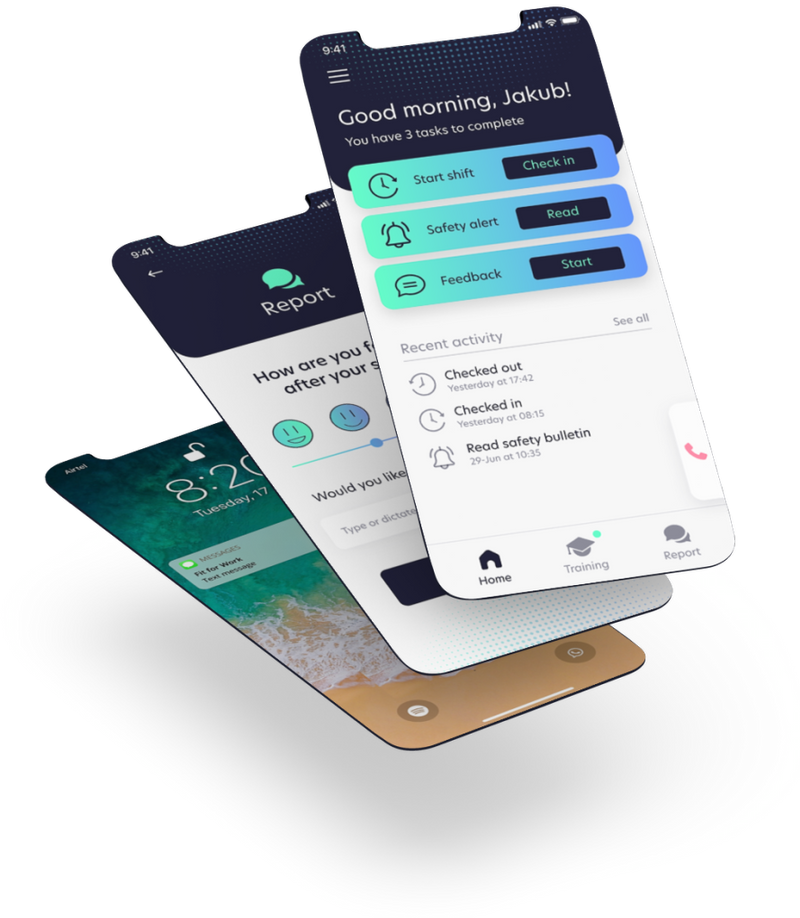 Frontline, remote or distributed workers don't often usually feature in digital transformation projects, but the Fit for Work team strive to improve the working environment for everyone, everywhere, through a digital interface. And where most enterprise solutions prioritise improving business processes, concentrating primarily on efficiency or margin gains, Fit for Work focuses on a problem – major risk to physical and mental wellbeing – and the user experience, i.e. the distributed worker interacting with their smartphone.
In 2019, Morson's head of health and safety met with Fit for Work to explore a series of recent rail track incidents, and storyboarded a process for an app, from a user's perspective, exploring the lifecycle of their working day and the interaction and practices they needed to remain safe and connected.
This was rolled out across Morson's workforce – employees, contractors and temporary staff – offering access to the protection and resources they expect and deserve. It delivers a fully compliant solution via a mobile app that runs on all smartphones, so it's accessible to everyone in the workplace.
Response to Covid-19
However, in 2020, Fit for Work was given another opportunity to evolve. Before the COVID-19 pandemic, 'PPE' was a term generally reserved for safety critical environments, but now goes beyond the typical hard hats, boots and gloves and instead must include relevant safety training, compliance, learning and development. Fit for Work was, in turn, adapted to offer Morson clients access to an intuitive, digital system which enabled social distancing by monitoring how many people were on site at any one time, and allowed contractors to answer a series of screener questions related to COVID-19 symptoms before being granted access to site for the day.
The Fit for Work platform was designed to solve a real problem, and it is actively solving that, but it has also been developed during the hardest two years in a generation. When COVID-19 hit, Morson was striving to offer people work, and keep their operations afloat. While clients were focused on paying the bills, Morson was able to offer them Fit for Work technology which not only brought innovation to their organisations but increased their focus on health, safety and wellbeing, while also ensuring distributed workforces remained COVID-compliant through various forms of lockdown.
Fit for Work in Australia
A fantastic example of delivery is with Morson's Melbourne branch, when the onset of the COVID pandemic presented new challenges to rail contractor safety.
Fit for Work was quickly reconfigured to safeguard against the threat of potential COVID outbreaks on client sites, with rail operatives asked a series of health, safety and wellbeing questions at the start and end of their shifts to keep them and their co-workers safe.
Instant alerts and instructions via mobile helped operatives to make safe decisions throughout the day. With the support of Fit for Work, Morson has been able to tackle a new health and safety landscape proactively.
Results:
200+ operatives protected on Melbourne's rail infrastructure: Staff were able to check into sites safely via the mobile app and the threat of potential COVID outbreaks was proactively managed
4,000+ interactions on staff health, safety and wellbeing: Remote staff reported daily on how they were feeling, helping to ensure they and their co-workers were safe and healthy
180+ instant alerts to potential risks and issues on site: On average, the Fit for Work system alerted management to 2.5 potential health, safety and wellbeing risks per week
We actively collect feedback that feeds into our product roadmap, which during the last 12 months, has resulted in two new features suggested by frontline workers and an improved onboarding experience. But the primary technical challenge we've solved is ensuring that anyone on any smartphone can easily interact wherever they are. Rather than iterate through improvements to the user interface, like most enterprise software, our product development strategy relies on easing adoption and enabling engagement among frontline workers.
Together, Fit for Work and the Morson Group created the initial pilot which has rapidly evolved into the platform's present-day offer. Fit for Work delivers a new era of safety for remote workers; we digitally connect the mobile workforce, putting their physical safety and mental wellbeing front and centre.
To find out how Fit for Work can work for your organisation click here, or, contact app founder Stephen Reilly directly @ stephen@fitforwork.ai.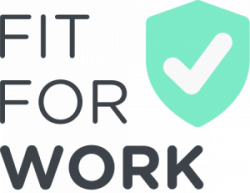 200+ operatives protected on Melbourne's rail infrastructure
4,000+ interactions on staff health, safety and wellbeing
180+ instant alerts to potential risks and issues on site
At Morson Group we're proud to offer a suite of talent, consultancy and technology services that go far beyond pure-play recruitment. One of our longest-standing MSP customers, pioneers of Vencuro and users of our employer branding and screening services, Tata...
As part of a three-year, multi-million-pound contract, we will supply UK Power Networks with a strategic managed service provision (MSP). We're delighted to offer our consultancy services to help UKPN source the right talent and achieve their ambitions. Morson will be...