J Murphy and Sons: the power of having full visibility of the contractor workforce
"Our relationship with Morson is a true partnership; we work in tandem together to overcome the recruitment challenges our business faces."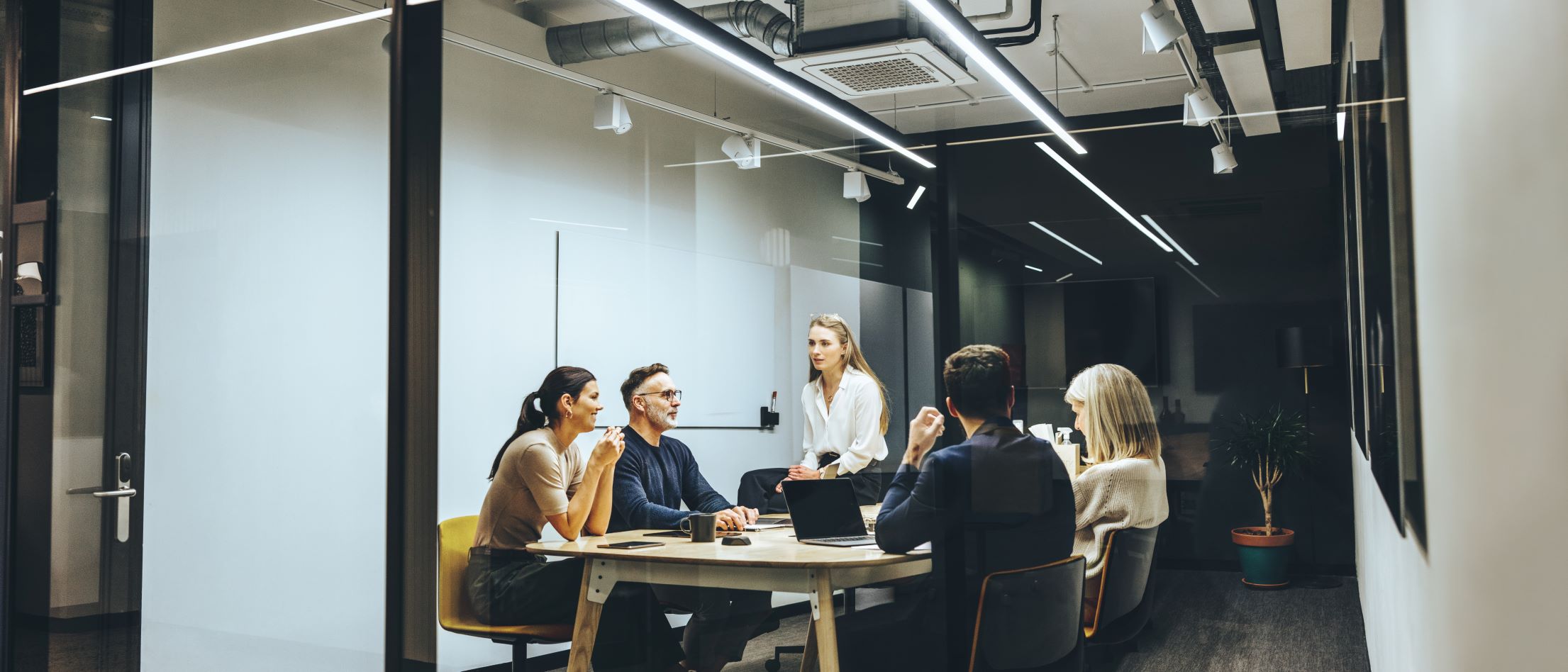 "Morson show such willingness to understand our briefs, down to the finest detail, and advise us correctly on how to approach our varying recruitment needs. Since working together, we've welcomed higher quality candidates into our ranks, have a streamlined process and have made major time and cost savings." – Ian Holcroft, procurement director for Murphy
Continually in need of the industry's most skilled labour to support its own teams and meet sophisticated specifications for projects across rail, energy, natural resources and other sectors, J Murphy and Sons required greater control over its contractor workforce to achieve costs savings and improved governance. Having never had a dedicated contingent recruitment partner in place and regularly spending millions of pounds a year on hiring, it went out to tender to source an expert that could create a more efficient strategy.
Process overhaul
Overseen by its procurement team and supported by the rest of the business, a selection of recruitment providers were invited to tender for a two-year contract with Murphy. Specifically, Murphy was looking to interface with a technical specialist who truly understood the objectives and particular skillsets required for each of its available roles.
With extensive experience in engineering, construction, rail, highways, and other technical industries, Morson Talent acts at a strategic level to understand a business' overarching objectives so that it can deliver suitable skillsets from a talent perspective. Doing so avoids rogue spend, and by providing a dedicated point of contact, clients achieve increased control in the hiring process and improved visibility from their recruitment partner. Demonstrating this, and having access to the industry's best candidates, Morson was appointed to the role as a managed service provider (MSP).
Tangible success
Over the last two years, the partnership has prospered to the extent Morson's recruitment provision has contributed to Murphy's delivery, growth and success in the market.
Charlotte Mainwaring, client services manager for Morson Talent, who works as lead for the partnership with Murphy, said:
"The insights we provide to Murphy, especially around candidate attraction, go into shaping how they win work. We understand the most intricate details about their field and work proactively to mitigate the industry's skills shortage by building a talent pipeline that aligns with Murphy's bid pipeline, to ensure we're agile and able to react quickly. This enables Murphy to see the true value in what we do – even when it's experiencing peaks in demand, there is suitable, specialist talent available.

"We've worked hard to build close relations with Murphy's hiring managers and today, our relationship runs through the veins of the company. Every hiring manager knows our dedicated team on a first name basis, and while I represent Morson, I feel very much part of Murphy's team. I'm the connection between the client and Morson's consultants who know the account inside out, and we all work together to achieve success."
Ian Holcroft, procurement director for Murphy, said:
"Our relationship with Morson is a true partnership; we work in tandem together to overcome the recruitment challenges our business faces.

"Morson demonstrated from the start of the implementation phase how hands-on they are and since then, they have provided high quality people to suit our contingent needs. We're connected with people at every level of Morson's organisation – from company directors through to managers and the admin teams, meaning that no matter our question, it gets answered.

"Morson show such willingness to understand our briefs, down to the finest detail, and advise us correctly on how to approach our varying recruitment needs. Since working together, we've welcomed higher quality candidates into our ranks, have a streamlined process and have made major time and cost savings."
Murphy's future needs
Originally appointing Morson on a two-year contract, Murphy has recently extended its partnership to further leverage the success of the strategic relationship, generate continued cost savings and seek ongoing support concerning future regulatory hurdles.
Continuing its work with Morson will enable Murphy to retain the critical levels of operational knowledge Morson has developed over the last two years and will minimise disruption to its now improved recruitment processes. Morson will continue to work as a collaborative partner, managing risk and providing full visibility throughout the contingency supply while continuing to build on this flourishing relationship.
​If you would like to find out more about our MSP solution and how we can help your organisation cost save, continuously improve, and transform through talent, get in touch with Morson MSP director, David Lynchehaun at david.lynchehaun@morson.com

MORSON SERVICE HIGHLIGHTS
Increased control in the hiring process
Extensive experience in engineering, construction, rail, highways
Agile talent pipelines which align with Murphy's bid pipeline
Close, strategic relationship with hiring managers
Continued cost savings
A large European foodservice business supplying fresh, refrigerated, and frozen food products, as well as non-food products and supplies, to foodservice customers were facing increased demand for their services and needed to hire for large numbers of roles. Our...